Farmers' Appreciation Dinner

When: Thursday, January 26th
6pm-9pm
Where: International Rice Festival Building
Crowley, LA
The Crowley Chamber of Commerce and Supreme Rice would like to invite you to attend our annual Farmers' Appreciation Dinner in honor of the farmers who make such a large contribution to the culture and economy of Acadia Parish. This year's banquet will be held
Thursday, January 26, 2017
at the Rice Festival Building. Guests will arrive at 6:00 p.m. for a social hour and the opportunity to view booth exhibits from local vendors. A jambalaya dinner will follow at 7:00 p.m.
This dinner is largely financed through tickets purchased by local businesses and individuals at a fee of $8.00 per ticket, which includes dinner and drinks. Tickets are now available for purchase at the Chamber office by calling 788-0177 or use the link below to email us. It is our hope that you will join us for the event, and that you will encourage your customers and friends who are involved in agriculture to attend as well.
Another exciting part of the evening is the drawing for Door Prizes. Area businesses have been very generous in the past by donating door prizes to be given away at the dinner.
Chamber Ca$h is another great option available for door prizes. Please use the link below to notify our office of your donation,
so that gift certificates and door prizes may be compiled and recognition can be given to those who have contributed.
We will be raffling a Beretta A300 Outlander Synthetic 12-guage Shotgun at the Dinner. Raffle tickets are $5 and may be purchased from the Chamber Office, a Chamber Board Member, or at the event.


Shotgun Donated By: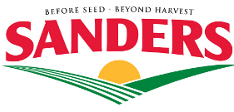 Special Thanks to Our 2017 Sponsors
Acadia General Hospital
Ag Resource Management
Acadia Parish Assessor
Acadia Parish Farm Bureau
Bank of Commerce
Bertrand Rice
Cajun Propane
Cashway Pharmacy
Crowley Grain Dryer
Dugas, Soileau & Breaux
Evangeline State Bank & Trust
Falcon Rice
Farmer's Rice Milling Co.
First National Bank
First South Farm Credit
J&J Exterminating
L & M Tire
LA Farm Bureau Marketing
LA Land Bank
Louisiana Farm & Ranch
Planters Rice Mill, LLC
Progressive Tractor & Implement Rayne State Bank
Reggie's Downtown
Schilling Distributors
SLEMCO
St. Martin Bank
Standard Mortgage
Stine, Crowley
Welsh Irrigation & Equipment